At my workshop in Redmond WA, I cut small prototype injection molds of some of the regular BrickArms weapons. Sometimes, I will alter a weapon design to include two or more different colors of injected ABS plastic. The resulting injections are called BrickArms Reloaded.
Not all Authorized Resellers carry BrickArms Reloaded weapons in their catalog, but most do.
WW2
G43 (MSRP $15)
Overmolded in brown, and gunmetal ABS
WW2
BAR (MSRP $18)
Triple molded in brown, black, and gunmetal ABS
WW1
Tankgewehr (MSRP $15)
Comes with two 13mm shells, and bipod.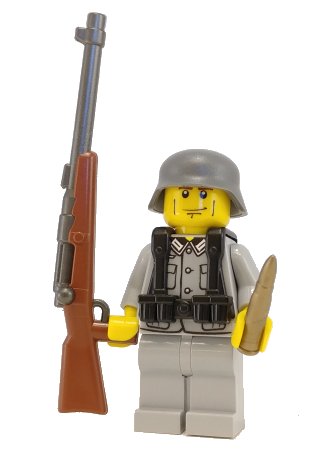 SERIES X
FOE-11 (MSRP $8)
Available in white/black, gunmetal/black, titanium/black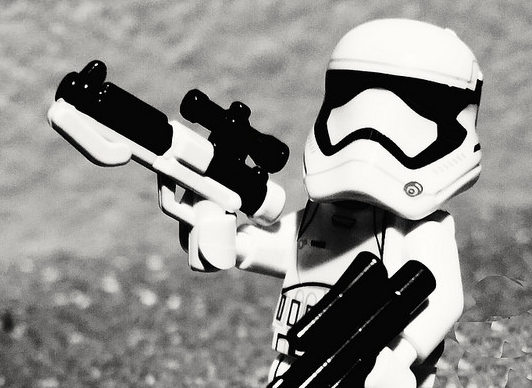 SERIES 1
M1911 (MSRP $8)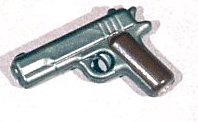 Musket (MSRP $18)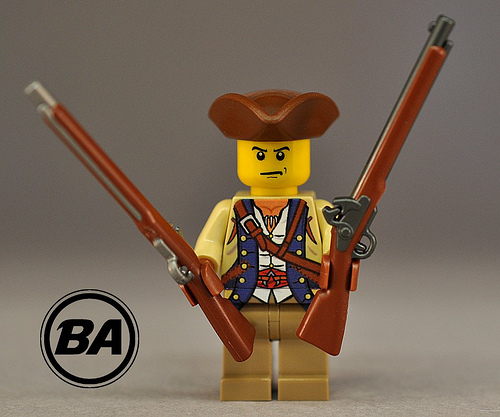 SERIES 2
M16 (MSRP $15)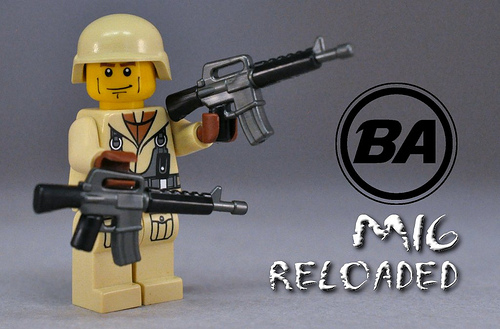 Stg44 (MSRP $15)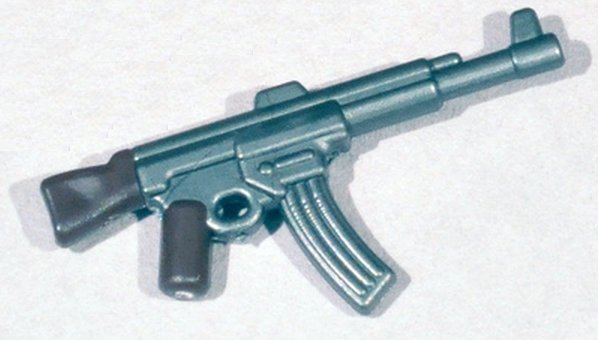 Kar98 (MSRP $15)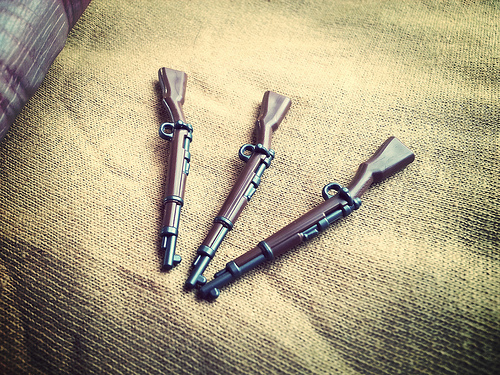 SERIES 3
Mosin Nagant (MSRP $15)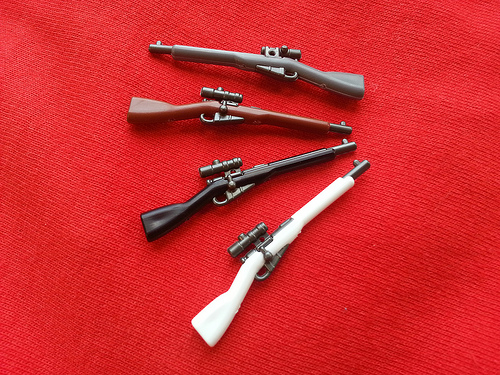 SERIES 4
M1 Garand (MSRP $15)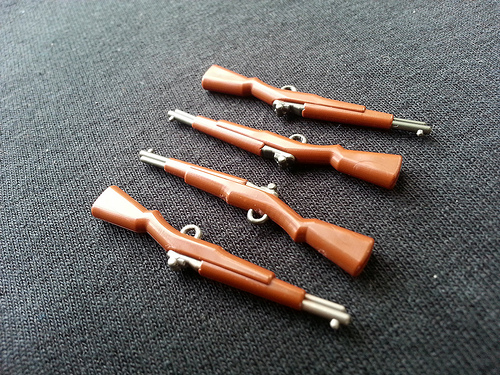 SERIES 5
RPG7 (MSRP $18)

RPD (MSRP $15)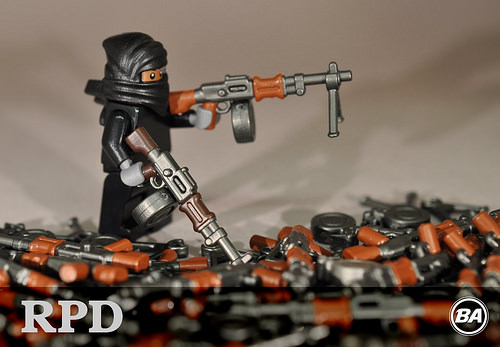 P08 (MSRP $8)
AK-APOC (MSRP $15)
M1 Carbine Para (MSRP $10)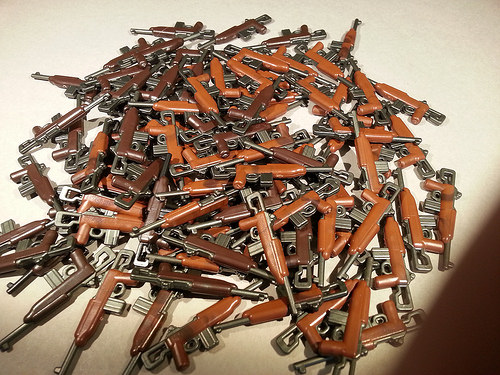 PPSh (MSRP $15)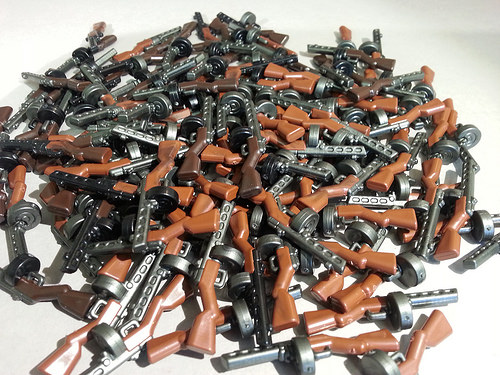 SERIES 6
FG-42 (MSRP $15)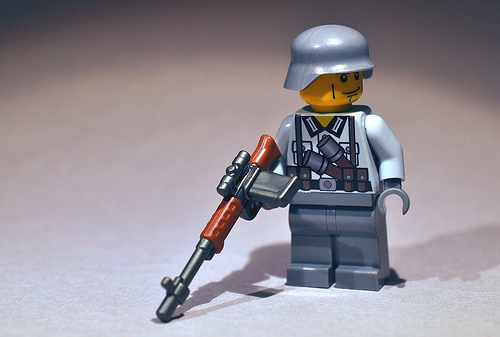 UCS (MSRP $4)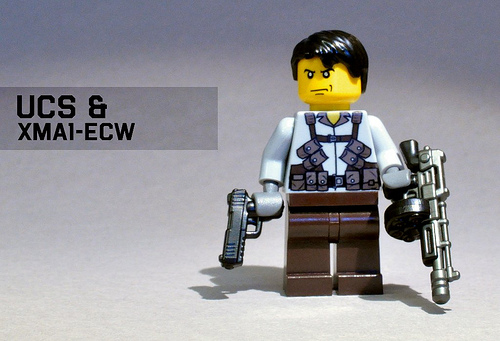 XM41 Rocket Launcher - Black ABS (MSRP $15)
XM41 Rocket Launcher - Aluminum Overmold (MSRP $25)

M1903 Springfield (MSRP $20)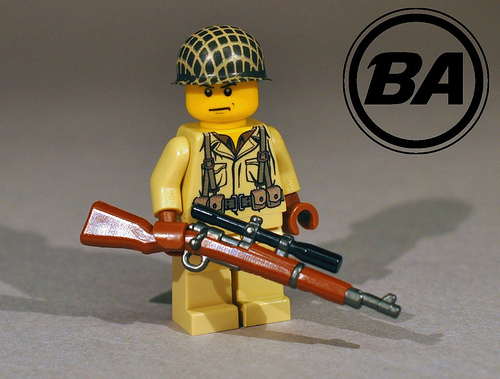 SERIES 7
Gaffi Stick (MSRP $10)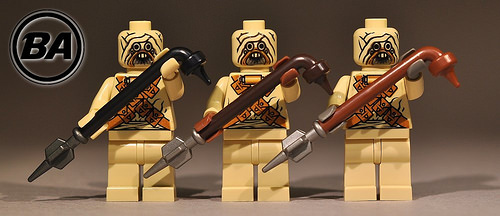 Battle Axe (MSRP $10)